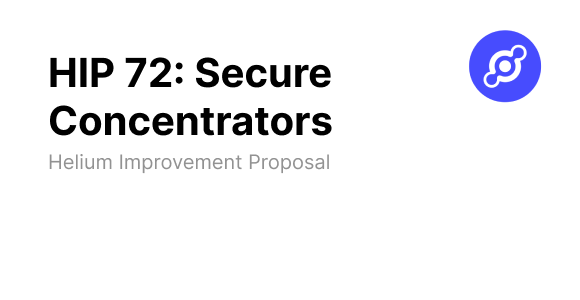 Helium HIP 72: Secure Concentrators
Today I'm excited to announce that the Helium Improvement Proposal (HIP) for Secure Concentrators: HIP 72 is now open for discussion. This milestone is a major step towards officially adopting Secure Concentrators as part of the Helium ecosystem. Come and join the conversation and show your support on the official HIP 72 Helium Discord channel.
For anyone interested in learning more about the Helium Improvement Proposal process, please click here. These proposals are entirely driven by the community. So your feedback and support really make a difference. Go tell your friends to leave a like and let everyone know in the channel that you are in favor of the HIP!